Welcome
Always Great Food and Service
For any type of function!
(Banquets, Meetings, Weddings, Special Occasions)
We bring it ready for buffet service
Each item is packed in individual containers.
We Deliver! — You Serve!
(Service Buffet is also available along wiht plates, cutlery and napkins.)
Two Day Notice required for all orders
Minimum Order of 20 Dinners
---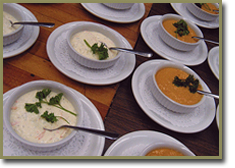 Official Caterer of the Hellenic Centre
Overlooking Scenic St. Charles Lake
Functions for all occasions
Service for 50-200 people
Weddings
Banquets
Meetings
Special Ocassions
486 Ester Road, Sudbury, Ontario
(705) 662-6167
Visit the Sudbury Greek Community for more information.